Broker Biographical Information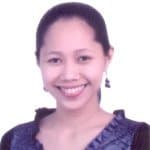 Our real estate broker, Ms. Jenny Faith Anota, is a PRC-licensed professional having official permission to practice her profession.
During her college years, Jenny was the president of the Student Republic of Filamer Christian University (FCU) in Roxas City. She also became a member of the faculty of FCU shortly after she graduated Bachelor of Science in Commerce (BSC) in that university and had several leadership responsibilities outside school during her entire student life.
Jenny was the first resident of Western Visayas to have worked as head office life underwriter of Sun Life of Canada, Makati, Philippines, a leading international financial services company. She's also a licensed Life Insurance and Variable Universal Life (VUL) Insurance Financial Adviser.
With her extensive knowledge in real properties in Western Visayas, it didn't take long for our website to put all information together, regarding available properties in Roxas City, to help residents and would-be residents find the best place to settle down. If you like how this website deliver information, you'll love how we recommend suitable properties for your home and business here in Roxas City.
Awards Received in 2020:
The only PROFESSIONALISM AWARDEE in exemplary & excellent performance as real estate broker, awarded by Ancor Development Corporation
Awards Received in 2019:
Best in Customer Service as a real estate broker, awarded by Ancor Development Corporation
The only PROFESSIONALISM AWARDEE in exemplary & excellent performance as real estate broker, awarded by Ancor Development Corporation
Grand Slam Award for being the San Antonio Resort Village (Phase 4) Top Selling Branch Manager as of the 15th anniversary, awarded by Ancor Development Corporation
Amethyst Anniversary Award for 6 years in service as Branch Manager, awarded by Ancor Development Corporation
Award received in 2018:
The only PROFESSIONALISM AWARDEE in exemplary & excellent performance as real estate broker, awarded by Ancor Development Corporation
Awards received in 2017:
The only PROFESSIONALISM AWARDEE in exemplary & excellent performance as real estate broker, awarded by Ancor Development Corporation
Top Real Estate Broker (house & lot package) Awardee in exemplary & excellent performance, awarded by Ancor Development Corporation for San Antonio Resort Village and Puente Acuna Village
Awards received in 2016:
The only PROFESSIONALISM AWARDEE in exemplary & excellent performance as real estate broker, awarded by Ancor Development Corporation
Top Real Estate Broker (house & lot package) Awardee in exemplary & excellent performance, awarded by Ancor Development Corporation for San Antonio Resort Village and Puente Acuna Village