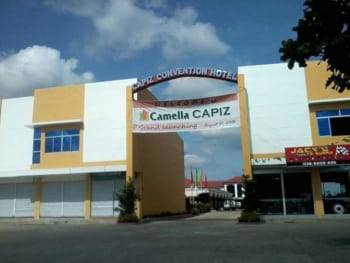 Come and discover the Capiz mystic! – a Camella Homes invitation.
After months of prelaunching activities, Camella Homes has finally held its grand opening yesterday. Camella Capiz now declares it's officially part of the community. If there's one thing that can help measure how much a realty company cares about the community, it's how they conduct their grand opening.
Camella Capiz not only made a buzz yesterday, its founder and chairman, Senator Manny Villar, was here to personally announce that Camella Capiz will stay for good.
The Grand Launching
The grand launching of Camella Capiz in Roxas City started with a press conference the night before the grand opening, which was attended by the senator himself. The day of grand opening started with an early morning motorcade around the city and ended with the "Grand Launch" at Capiz Convention Hotel.
The coming of Camella Homes in Roxas City has started to redefine other realty companies' service to the people. It's true that services improve wherever Camella Homes is, so people will benefit from it and have more options for pleasant living.
Camella now builds over 20,000 homes across the country every year and is the most preferred home builder with the most awareness among families in the Philippines and abroad. This is a record yet to be matched, but Camella Homes is yet to prove its quality here in Roxas City.
We believe that Camella Capiz won't be inferior to other 63 cities in the country where Camella Homes have built over 250,000 residences, because it also has the most popular home series other cities have (Lessandra, Camella, Jewels, and Terrain series).
Now that you have more options for choosing an excellent property here in Roxas City, it will be easier to decide on your best residence to settle down. So, discover Camella Capiz and see great options favorable to you.
You may also like: