Our Service Starts Here
Here are 10 reasons why you should choose our service: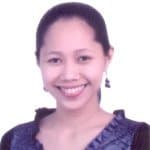 1. All our transactions are handled by a PRC-licensed Real Estate Broker who can help you find the best property that can match your budget.
2. It doesn't matter where you are in the world, we can assist you in buying the property you want in Roxas City (and buy it conveniently). We have all the tools and knowledge to make a successful transaction.
3. We thoroughly inspect legal documents of the property before adding it to our listing.
4. We present all possible options (with recommendations), so, you can choose the best property for your family. Our real estate broker is non-exclusive to all developers, so, you can compare and choose the one you think is the best for you.
5. We help you until you completely acquire your property, so, you won't have to do it yourself. We are very good in what we do (with years of experience in real estate) and we'll guide you through the process of buying your property.
6. We are a dependable group whom you can seek assistance whenever you want regarding your realty needs in Roxas City.
7. We make your real estate transaction as stress-free as possible that you'll be delighted having a licensed real estate broker on your side.
8. We are a giver of information and we make sure every property listing has "everything-you-need-to-know" details.
9. We're just a phone call away should you need to ask questions. Plus, you can email us a message and expect our immediate reply.
10. We are the most commented website in Roxas City and we have awesome testimonials from clients whom we have served before.